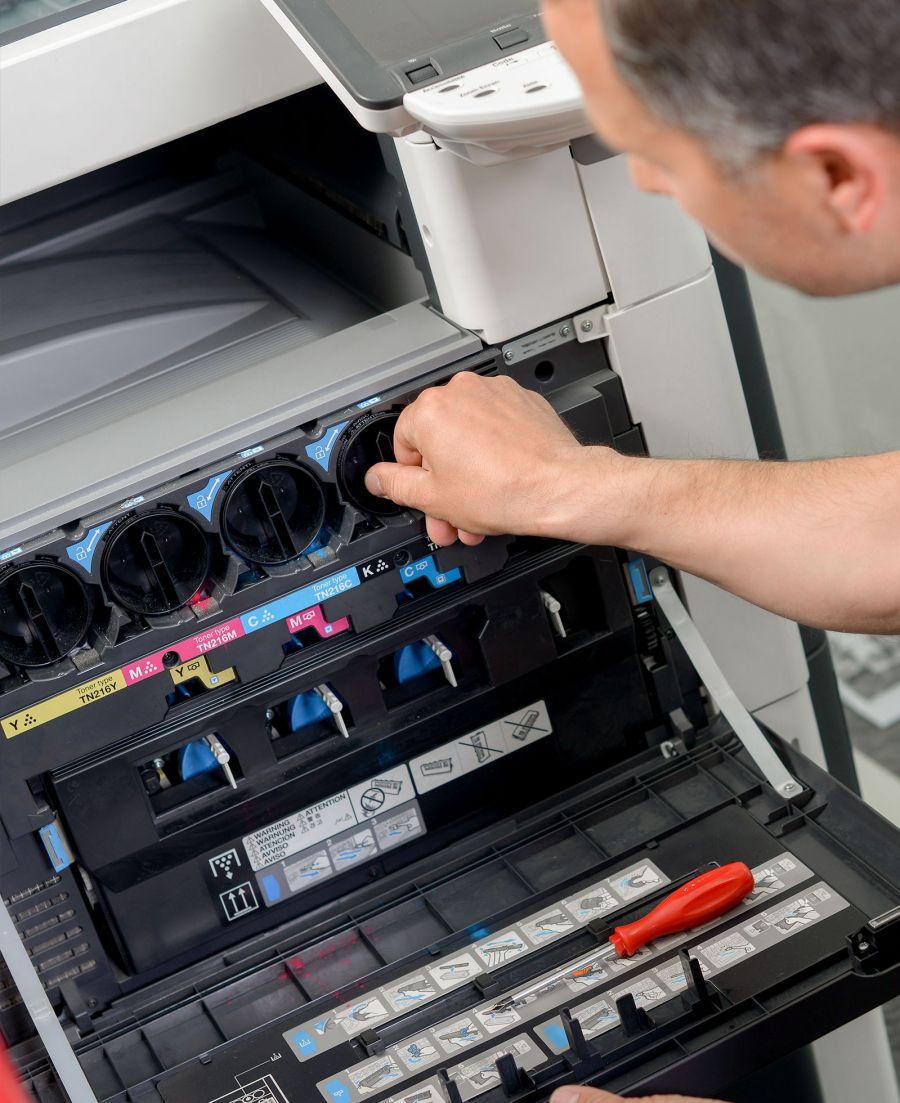 Commercial Printer Servicing
The majority of our customers take out service contracts with us – their digital printing machines are vital to the performance of their business and they want the peace of mind that they will be properly serviced and maintained, quickly, by expert engineers.

Anyone can have a service contract with us, whether they have a new or used production printer from us, or if they have bought a printing press machine from another company.

As approved Xerox, KIP, Ricoh and Konica Minolta dealers, we are authorised to supply and service their production printers. It's a highly specialist area as these machines are so much more complex, valuable and technologically advanced than standard office printers. We have built up an outstanding reputation for technical expertise which we have achieved through the quality of the engineers we recruit, and the extensive training they undertake.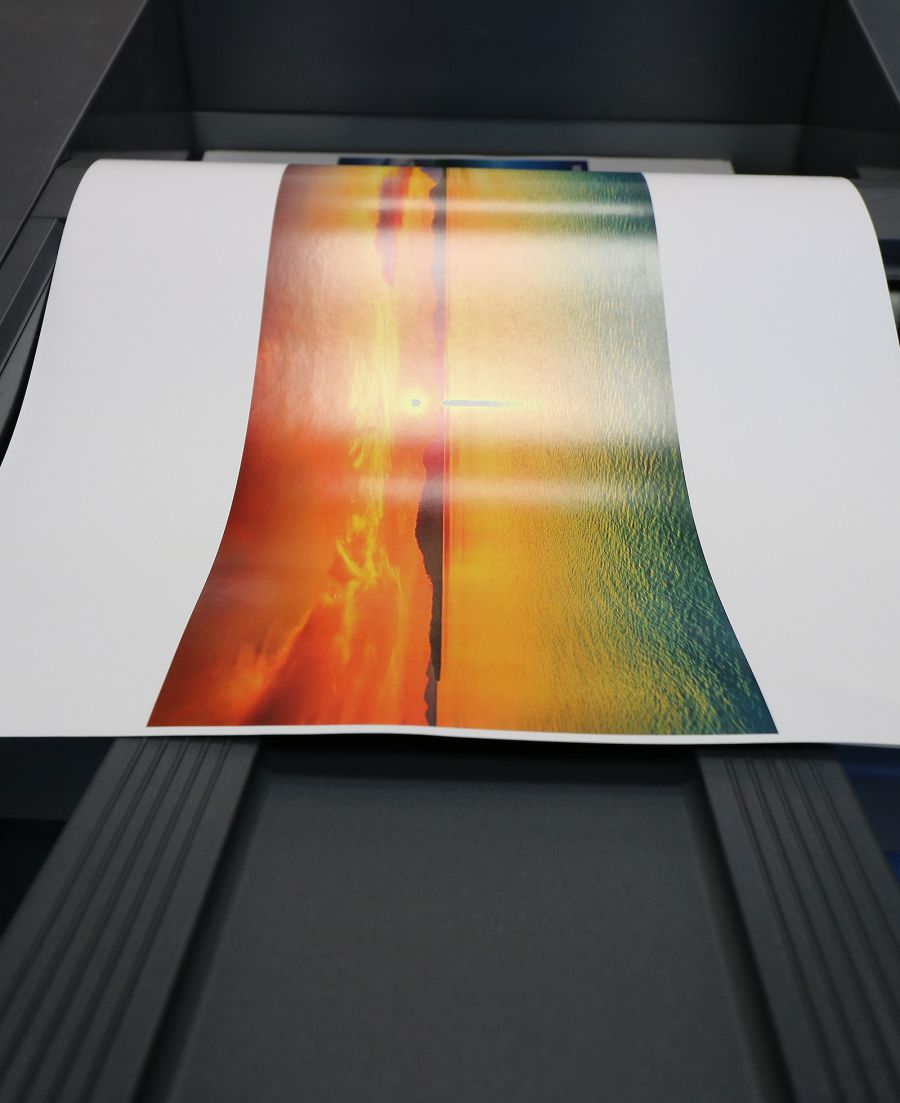 Benefits of a service contract
Our service contract customers are prioritised when an issue arises with their digital printing equipment – many issues can be resolved over the phone or by using remote access software, and where a site visit is required, we get to our customers as quickly as we possibly can.

We don't believe in a one-size-fits-all approach and so we often tailor-make our service contracts according to the needs of our individual customers.

All parts, toner and call-outs are covered by a service contract and contract customers also receive preferential rates. Maintenance visits are pre-planned in advance in order to keep the production printer running at its optimum level.

It's a false economy to save money by not investing in a service contract as the potential problems that can arise by not looking after these high-production digital print machines can be very costly and time-consuming.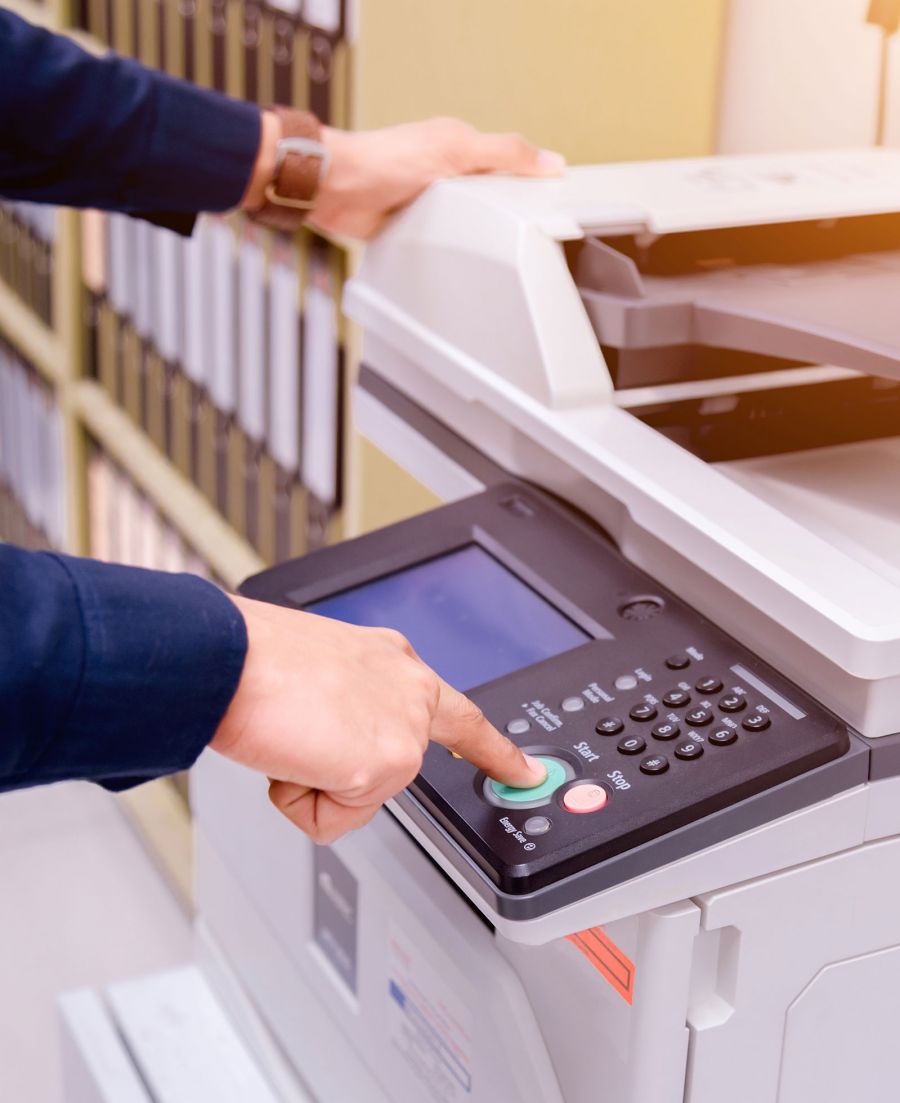 Time and materials servicing
For those of our customers who don't want to commit to a service contract we offer another option – where we respond to issues promptly and effectively, and just charge on a per hour basis for associated time and for any parts that need to be replaced.